Due to compliance regulations in the state of Oregon, we are only able to ship (5) cases of wine or equivalent volume per individual per month.
For personal assistance placing larger orders to ship to Oregon, please contact the winery at 503.662.5600.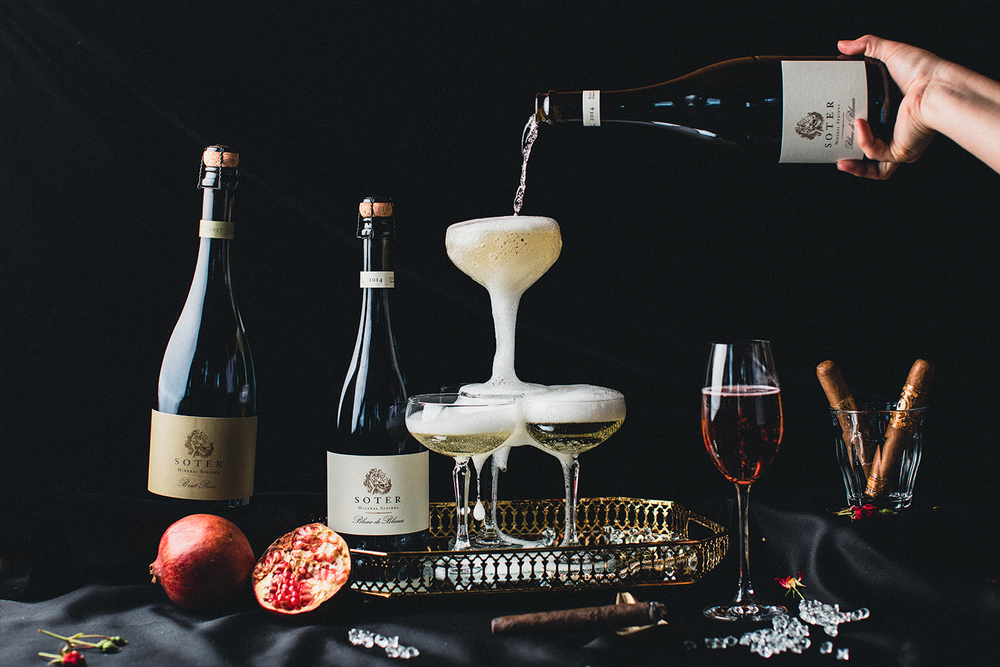 Sparkling Duet
One bottle each of our Mineral Springs Brut Rosé and Blanc de Blancs
Good things take time and our Methodé Champenoise sparkling wines are irrefutable proof. For our 2017 Mineral Springs Brut Rosé (which takes 4 years to produce) and our 2014 Mineral Springs Blanc de Blancs (which takes 7 years to produce), you'll find that one glass simply will not do. These hand-riddled bottles have been aged to perfection and encapsulate two distinctly unique and favorable vintages. Includes custom box, tissue, and card.
Gift sets will ship individually - contact us at 503.662.5600 if you prefer to ship multiple sets and/or other bottles together (more cost effective shipping).