Due to compliance regulations in the state of Oregon, we are only able to ship (5) cases of wine or equivalent volume per individual per month.
For personal assistance placing larger orders to ship to Oregon, please contact the winery at 503.662.5600.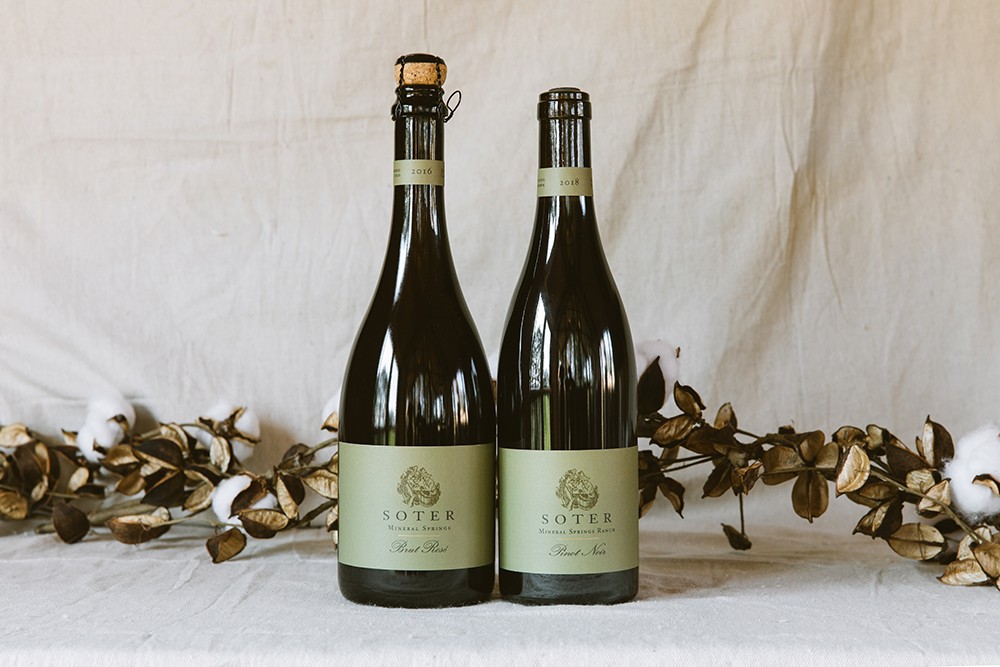 Mineral Springs Traditions
A delectable pair of wines perfect for any ocassion.
This delectable pair of Mineral Springs wines exemplifies our biodynamic vineyard. The Mineral Springs Ranch Pinot Noir is the heart of our wine portfolio and offers a consistently elegant and refined style while remaining an honest expression of a site we consider ideal for growing this grape. Also predominantly Pinot Noir, our Mineral Springs Brut Rosé is kissed by the balancing acid of estate-grown Chardonnay, resulting in a vibrant accompaniment to the beginning (or end!) of any holiday party. Package includes 1 bottle each of our 2016 Mineral Springs Brut Rosé, 2018 Mineral Springs Ranch Pinot Noir, tissue wrapping and card. Price does not include shipping or sales tax. Please contact us directly to place custom wine gifts.