Volume Limit for Oregon | (5) cases or equivalent volume per individual per month.
For personal assistance please contact our team at 503-662-5600.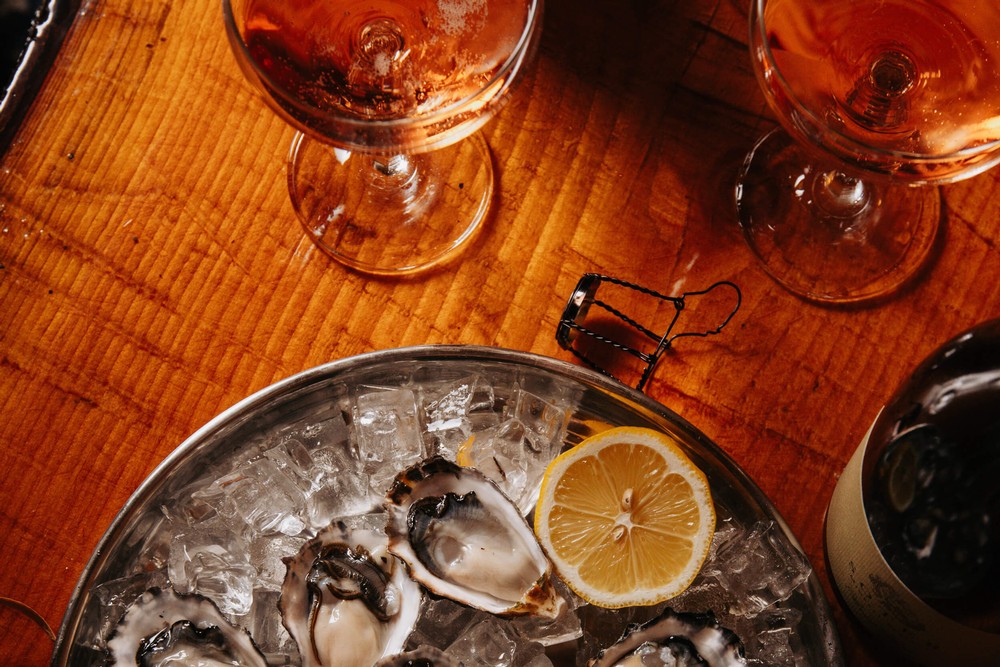 New Year Cheer
This sparkling set includes an olive wood handle oyster lancet, branded sparkling wine stopper, and tips on serving our favorite bivalves at your holiday party.
This package includes the following items:

(1) Multi-Vintage Soter Estates Brut X - $65 ea
(1) 2019 Soter Vineyards Mineral Springs Brut Rosé - $75 ea
(1) Soter Vineyards Sparkling wine stopper - $7
(1) French-made olive wood oyster lancet - $18
(1) Oyster Recipe Card
Gift box and customized card included

Make your holiday celebrations merry and bright, with the right touch of sparkling opulence. This bubbly duo showcases the hallmark wines of our sparkling program. Together this set includes a sparkling wine stopper, olive wood oyster lancet, and a recipe card for the perfect oyster mignonette (plus tips on cracking your open oysters at home!). With this set, your toasts and gatherings will have all you need to host a festive and engaging party.
Gift sets will ship individually in a custom gift box. When placing your order, please be sure to check the box 'Add a gift message or special instructions' and we will include a card with your message. Contact us at 503.662.5600 if you prefer to ship multiple sets and/or other bottles together in standard packaging (more cost effective shipping).