Oregon Shipping Orders:
Due to compliance regulations in the state of Oregon, we are only able to ship (5) cases of wine or equivalent volume per individual per month.
For personal assistance placing larger orders to ship to Oregon, please contact the winery at 503.662.5600.
Pick-up Orders:
Pick-up orders are to be collected from our tasting room - Mineral Springs Ranch, in Carlton, Oregon.
Please contact us in advance to plan a pick-up only appointment or a pick-up and tasting reservation. 503.662.5600 or hospitality@sotervineyards.com.
*We will hold pick-up purchases for up to 6 months. If after 6 months, you have not picked up your wine or made other arrangements with us to receive your wine, we will consider your wine abandoned and it will be forfeited.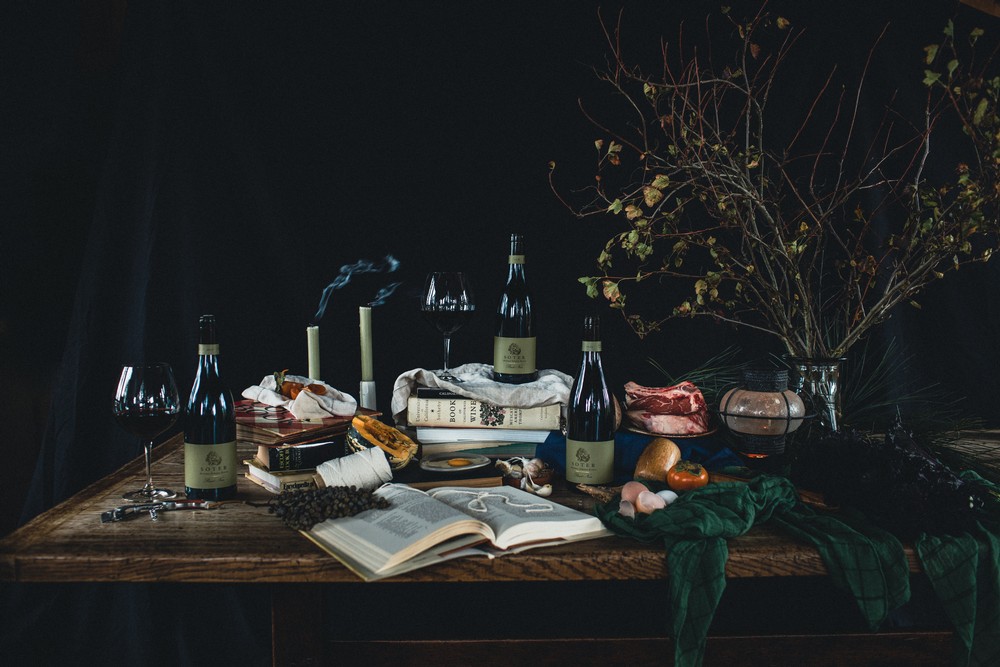 This elegant 3-pack of wines showcases our flagship Pinot Noir in a limited vertical set. Included are three consecutive vintages - the 2017, 2018 and newest release, the 2019. Open the entire collection to compare and contrast these unique vintages or savor them one by one with a holiday feast. This package includes one bottle each of the 2017 Mineral Springs Ranch Pinot Noir, 2018 Mineral Springs Ranch Pinot Noir, 2019 Mineral Springs Ranch Pinot Noir, custom gift box, tissue and card.
Gift sets will ship individually - contact us at 503.662.5600 if you prefer to ship multiple sets and/or other bottles together (more cost effective shipping).