Due to compliance regulations in the state of Oregon, we are only able to ship (5) cases of wine or equivalent volume per individual per month.
For personal assistance placing larger orders to ship to Oregon, please contact the winery at 503.662.5600.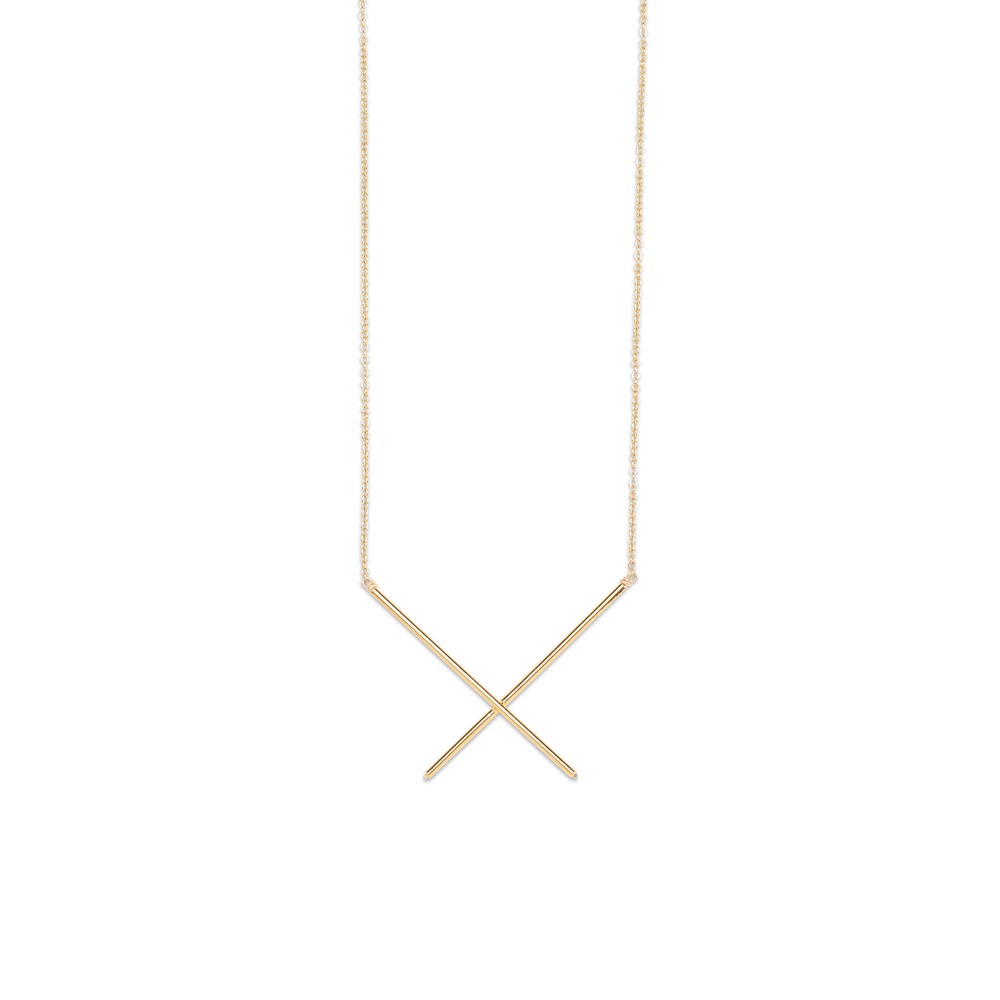 Grace & Flux - Gold X
The perfect sparkly addition to any Valentine's Gift Box
Add a delicate Grace&Flux necklace to any Valentine's Gift Box. Please note these are not available to purchase without a gift box.
2" thin brass X necklace dipped in 24K gold.
Gold filled wire on 16" (with a 2" extension included for 18" length) gold filled chain.
Diameter of thin bar: 1.57mm
Approximately 9.5" in length from top to bottom of 16" necklace
Grace & Flux is about creating unique and beautiful jewelry pieces. Grace Gerfen individually handcrafts each piece at her studio in Portland, Oregon. She draws inspiration from her background in metals at the University of Oregon, and her time spent interning at Alexander McQueen in London. Grace launched her jewelry collection, Grace & Flux in 2015. The Flux jewelry line is an expression of clean, simple lines that harmonize with the organic movements of the body. The pieces are the perfect accompaniment for everyday wear, or the extra shine for a night out. Grace & Flux is the exploration of continuous change and each piece is always made with care.