Volume Limit for Oregon | (5) cases or equivalent volume per individual per month.
For personal assistance please contact our team at 503-662-5600.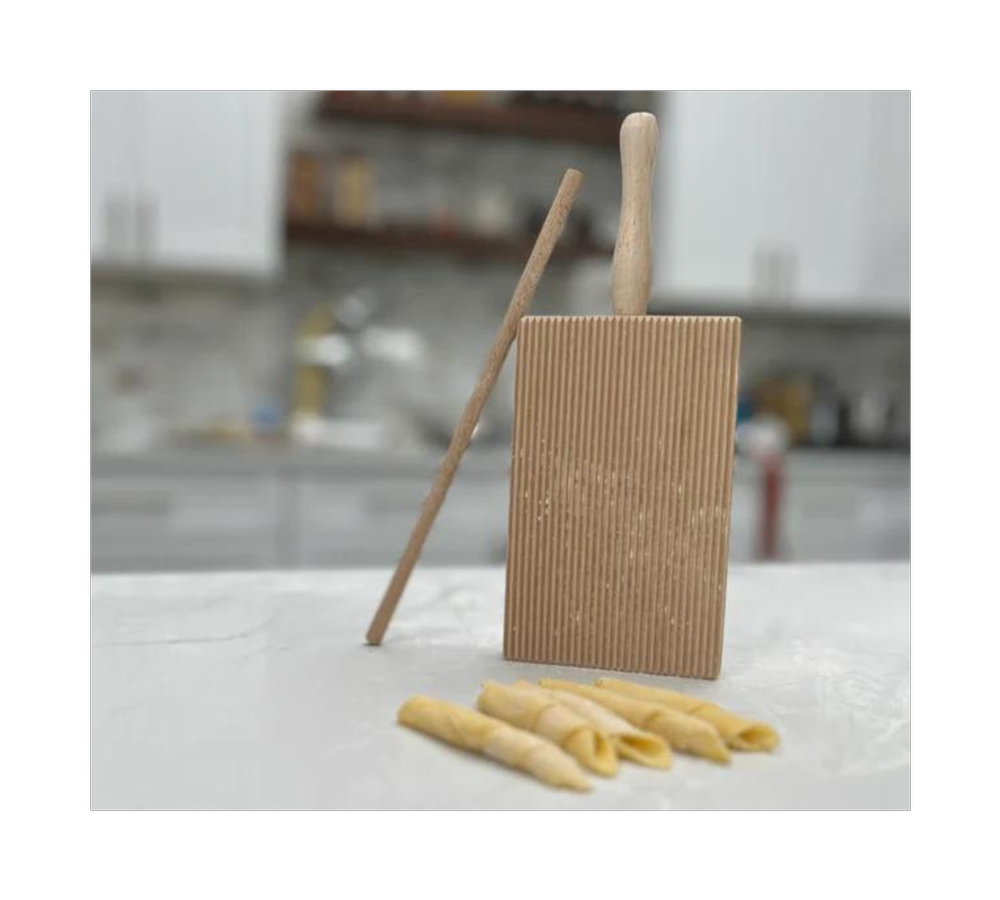 Cavatelli Board
*May ship with wine purchases
Beechwood Cavatelli Board and dowel, made in Italy.
Dimensions: 9″ x 3.5″ x 0.8″ (22.9 x 8.9 x 2 cm)
This set is made up of a ridged board and a 9 in. dowel used to shape pasta dough.
Handcrafted from premium solid beechwood, this versatile tool creates impeccable pasta shapes and textures, enhancing sauce adherence. Elevate your dishes effortlessly, crafting perfection is simple with our step-by-step guide: place dough on the board, imprint, and roll along the ridges. Dust with flour to prevent sticking, preserving the form.
Includes a recipe for our favorite Pecan Cavatelli.