Volume Limit for Oregon | (5) cases or equivalent volume per individual per month.
For personal assistance please contact our team at 503-662-5600.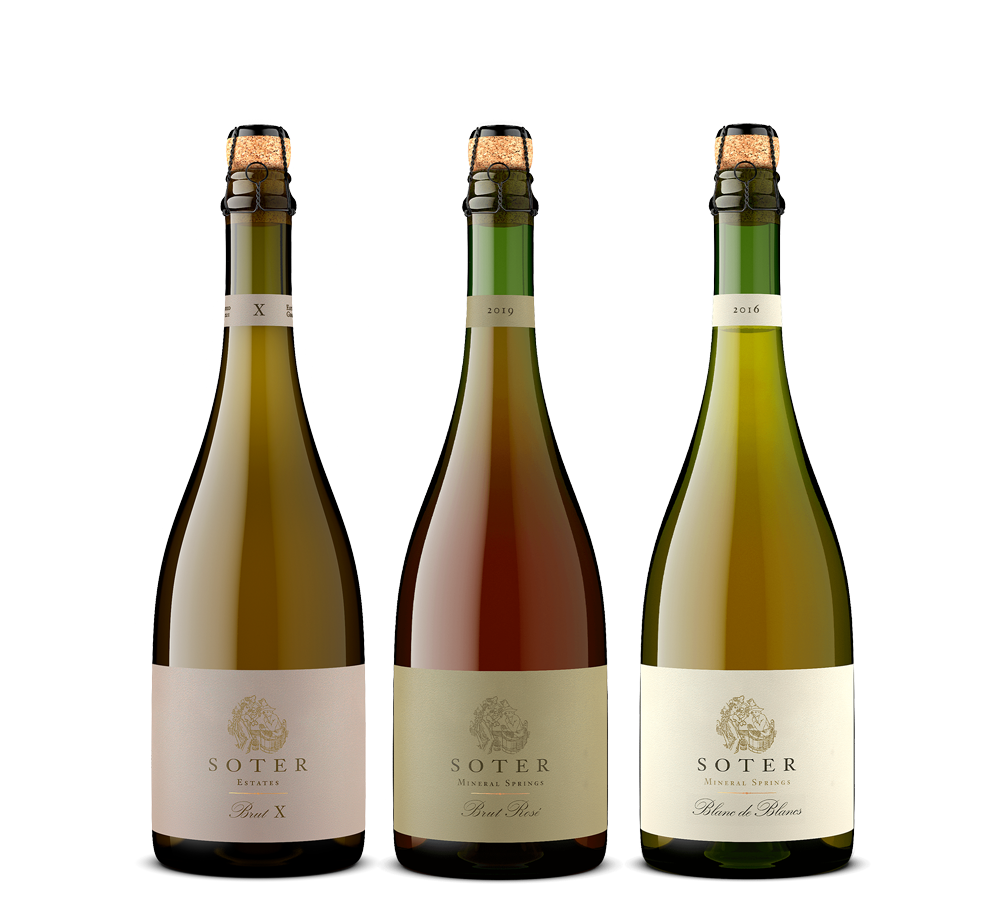 Bubbly & Bright
Add sparkle to your holidays with these elevated selections.
This package includes the following wines:

(1) Multi-Vintage Soter Estates Brut X | $65 ea / 96 Points, Wine Enthusiast
(1) 2019 Soter Vineyards Mineral Springs Brut Rosé | $75 ea / 95 Points, Wine Enthusiast
(1) 2016 Soter Vineyards Mineral Springs Blanc de Blancs | $120 ea / 96 Points, Paul Gregutt
Gift box and customized card - $15

Click HERE to add a Soter sparkling wine stopper to complete your gift (+$7)
Click HERE to add an olive-wood handle oyster knife and recipe for serving your own oysters at home (+$18)
A perfect gift for the life of the party! Our elevated sparkling wines are made in the traditional Champagne method, resulting in refined bubbles and a dry finish that pairs brilliantly with holiday fare. This collection includes our coveted Brut Rosé, complex, multi-vintage Brut, and elegant Blanc de Blancs; a toast-able set for your special moments.
Gift sets will ship individually in a custom gift box. When placing your order, please be sure to check the box 'Add a gift message or special instructions' and we will include a card with your message. Contact us at 503.662.5600 if you prefer to ship multiple sets and/or other bottles together in standard packaging (more cost effective shipping).